Custom Growing is Our Specialty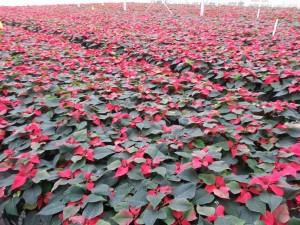 A large part of our business is custom growing. We realize it is extremely difficult for our clients to source the plants they need in the right colour, size, style of pot, and all at the right time. We offer you the perfect solution: pre-book your order and let us grow it especially for you. Placing orders early will help to ensure your order is ready when you need it. Custom orders are subject to availability, minimum order quantities and cancellations will not be accepted after plants have been started.
Contact us and we would be pleased to quote on your custom order.